BAPTISM
Through the baptism ceremony the child is being welcomed in society.
The baptism helps to build identity and community; it gives this phase of life (entry as a new and minor member into society) a clerical, formal and public frame to consciously carry out and process this important life event. The baptism ceremony is an expression of our gratitude for the child and an inquiry for strength for the way the child has to go and will go. The request for care until adulthood is directed at the family, the godparents and the society.
Family & Society
What does it mean to be a family, a godparent and a part of society? All these relationships are based on the acceptance of reciprocal responsibilities in six social relationships. The six types of human relationships are those between parents and children, spouses, teacher and pupil, friends, employer and employee, and religious teacher and his disciples. Through fulfilling one's responsibilities, one can achieve harmony, security and prosperity both within the family and in the society as a whole.
Your Ceremony
Since there are no compulsory and complex rituals for the baptism, we will determine its sequences in accordance with your wishes.
For more specific information regarding duration of the ceremony, schedule, additional texts and speeches, we will gladly discuss it with you personally. We will recite the "Logos from the Heart" for your child. We cut a strand of hair or a footprint is made. The baptismal candidates bow (with accompaniment) respectively in front of family, the godparents and the guests representing the society in order to express the request for care. To symbolize the transience of life and death, each of those present can burn a pinch of incense at the end of the ceremony. Please note that the number of participants does not matter.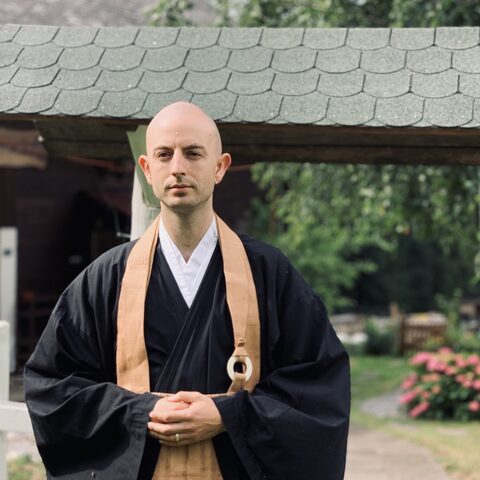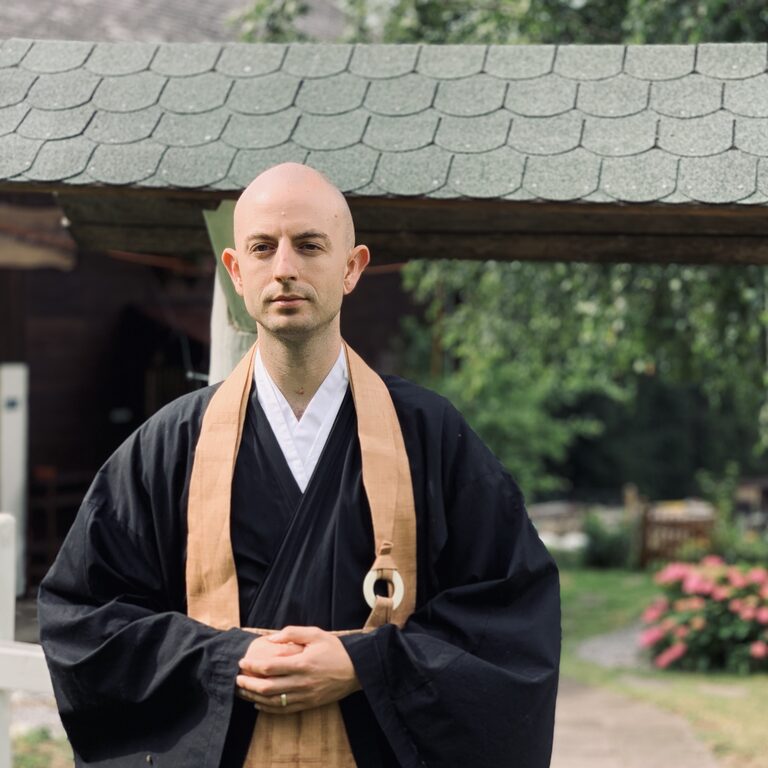 Munen Alain M. Lafon
I have formally trained for 10 years under the guidance of venerable Zen Monks. This training included stringent monastic practice, a strict daily meditation routine, conducting monthly 7-day retreats, ceremonies, pilgrimages, study trips to Korea and Japan, as well as co-financing and co-building two Zen Temples lead by my teachers.
Now, this work is complete. As thanks to my teachers and to pay their kindness forward, I have opened Lambda Zen Temple to the public for daily practice. From the deepest heart I bow and thank all my teachers, free from east and west.
Latest news from Lambda Zen Temple
Follow us on Social Media