SPIRITUAL WELFARE
Empty handed we come, empty handed we go.
Every human can live and die in dignity and receive a spiritual welfare corresponding to specific needs. We will also support you if you decide at some point to exercise your right to self-determined dying.
Just awaken the mind and be alert. Turn your attention from the outside and radiate within. Let the awakening and watching be perpetually alive and bright.
Cut off the three poisonous minds. Permanently melt them away. Close the door of the six Thieves entrance, so they cannot sneak in.
Then, immeasurable, as the sand of the Ganges River, virtue and merit, various adornment, and dharma will be attained.
Pass over the old beings and attain the holy result. A second could be a far distance away. Since enligthenment is between now and the blink of an eye, why should we wait for gray hairs?
True Dharma gate is profound and bottomless, how can we talk of it at all? We have only been talking of a simple way of watching the mind to let it be seen a little.
Thank you for helping us to offer a place for meditation and emptiness.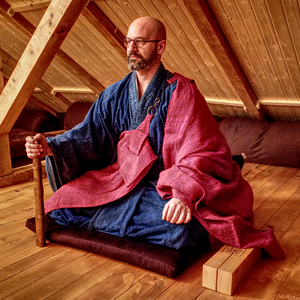 Zen Monk Marcel Reding
After ten years of continuous reexamination of the words and actions of the wise and holy Ones in japanese and south-korean zen monasteries, ordained Zen Monk Marcel Reding founded, in mutual reliance with the clergy and laity, the Insopor Zen Academy in Switzerland in 2014. He is the abbot of the Honora Zen Monastery in Reichenburg and the Eremita Zen Temple in Einsiedeln.
CONTACT
If you have any questions, please contact us via email or telephone and we will get back to you as soon as possible. We look forward to hearing from you.
Address
Eremita Zen Temple
Zen Monk Reding Marcel
Etzelstrasse 38
8840 Einsiedeln
Switzerland
Phone: +41 78 408 10 89
E-Mail: eremita@zen-tempel.ch