DAILY MEDITATION
Mountains and rivers are for thousand miles ageless, but guest and host are at every moment new.
Grüezi! Welcome to the daily meditation in the small Eremita Zen temple in Einsiedeln.
A place of emptiness and silence where the true self is contemplated by Zen meditation.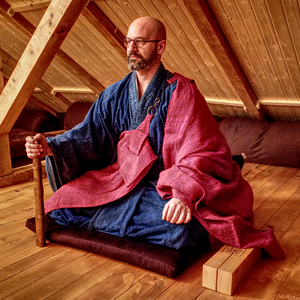 Zen Monk Marcel Reding
In the year 2015 zen monk Marcel Reding opened the gates to the public. After ten years of continuous reexamination of the words and actions of the wise and holy Ones in japanese and south-korean zen monasteries, Zen Monk Marcel Reding founded, in mutual reliance with the clergy and laity, the Insopor Zen Academy in Switzerland in 2014. He is the abbot of the Honora Zen Monastery in Reichenburg and the Eremita Zen Temple in Einsiedeln.
KONTAKT
Wenn Sie Fragen haben oder besondere Wünsche, zögern Sie nicht uns zu kontaktieren.
Adresse
Eremita Zen Tempel
Zen Mönch Marcel Reding
Etzelstrassse 38
8840 Einsiedeln
Switzerland
Phone: +41 78 408 10 89
E-Mail: eremita@zen-tempel.ch