The divorce ceremony gives your divorce a clerical, formal and public frame to consciously carry out and process this important event. The ceremony itself enables you to rule off your divorce in a decent way.
Mountains and rivers are timeless, but host and guest are at every instant anew.
Your Divorce Ceremony
Since there are no compulsory and complex rituals for the divorce ceremony, we will determine its sequences in accordance with your wishes.
We will recite the "Logos from the Heart".
To symbolize the transience of life and death, each of those present can burn a pinch of incense at the end of the ceremony.
For more specific information regarding duration of the ceremony, schedule, additional texts and speeches, we will gladly discuss it with you personally.
Please note that the number of participants does not matter.
Zen Monk Abbot Reding
After ten years of continuous reexamination of the words and actions of the wise and holy Ones in japanese and south-korean zen monasteries, ordained Zen Monk Brother Marcel founded, in mutual reliance with the clergy and laity, the Insopor Zen Academy in Switzerland in 2014. He is the abbot of the Honora Zen Monastery in Reichenburg and the Eremita Zen Temple in Einsiedeln.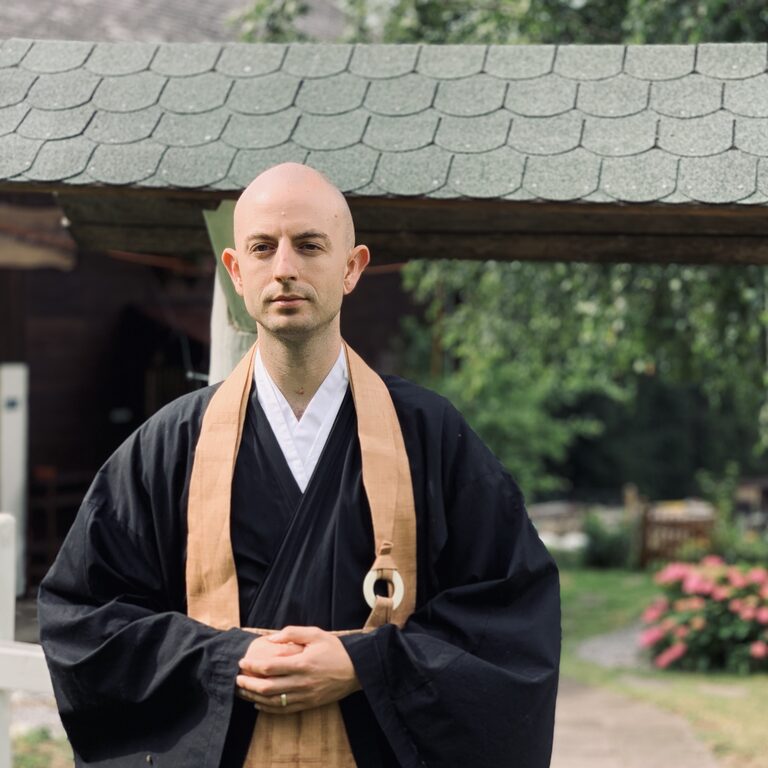 Zen Monk Abbot Alain M. Lafon
Zen Monk Brother Alain has lived for years as Digital Nomad with only a backpack. After many years of formal daily Zen practice and an ordination in 2011, he joined Insopor Zen Academy in 2015. He is currently the abbot of the Lambda Zen Temple in Glarus.
He also works as a lecturer at ZHAW School of Engineering and builds software products at his company 200ok GmbH to facilitate digital education.